Restoration Company in Wilmot Wisconsin
Talk to a live person, day or night
262-747-0799
---
Full-Service Restoration Company in Wilmot Wisconsin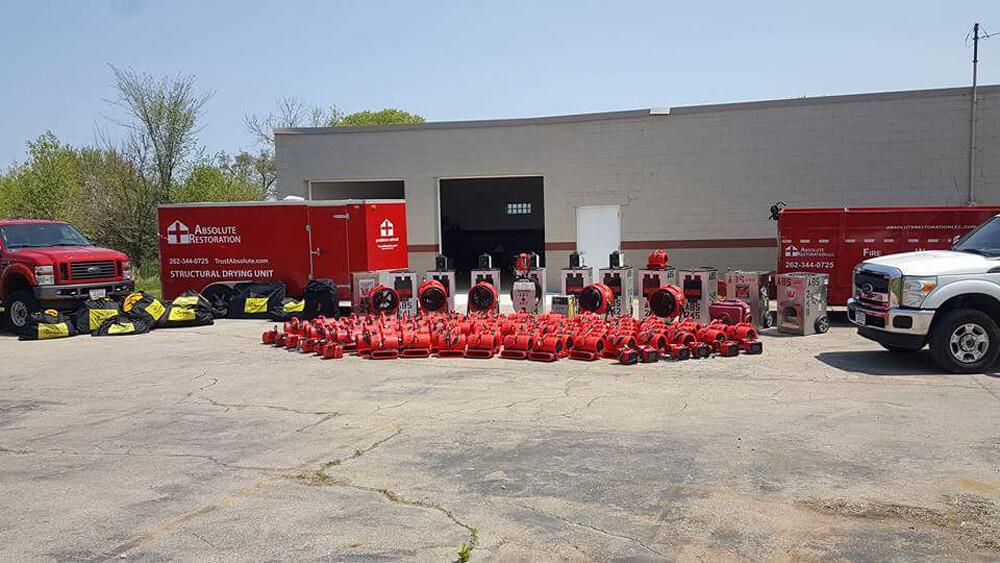 Absolute DKI has the specialists who know what to do in an emergency. Our expertise will help reduce the severity of the damage, and shorten the amount of time your home life is disrupted. Absolute has been utilized by some of the Nation's top insurance carriers, becoming a leader and innovator in disaster mitigation, restoration, and reconstruction. Our experience serving the insurance industry has allowed us to meet their special needs.
Absolute DKI was founded on the principles of trustworthy business practices. We take our role in the recovery of peoples' homes and businesses very seriously. Each and every time we are dispatched to a loss scene to proceed with a restoration project, we strive to ensure repeat and referral business, earned by high customer satisfaction in all areas. We uphold integrity in our services, including timeliness, attention to detail and we operate with service-minded attitudes.
We are one of the region's top mitigation companies for the most dependable pre-reconstruction cleaning and drying so you are confident in knowing the site is prepared safely and efficiently.
For a full-service restoration company in Wilmot Wisconsin, call Absolute DKI at 262-747-0799.