Roofing in Walworth County Wisconsin
---
Roofing Services in Walworth County Wisconsin
The primary goal of Absolute DKI's roofers is provide you with superior roofing service in a friendly, professional and stress-free manner within an affordable price range. We also want to help our customers from getting ripped off by providing them education about quality roofing materials, solid roofing methods and local building codes. We are a locally owned and operated business that maintains the highest levels of professionalism, honesty and fairness in our relationships with our suppliers, subcontractors, professional associates and customers.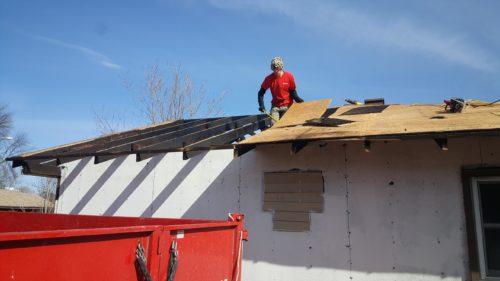 Asphalt roofs continue to be a beautiful, affordable and reliable roofing solutions for any residential property. On top of having a wide range of styles, textures, and colors to pick from, asphalt roofing installation is very cost-effective, durable and easily maintained.
You can find some asphalt shingles that are created to look like tile, wood, cedar shakes or slate, while providing more benefits than those other roofing materials. In regards to metal or concrete tiles, neither of these can compare to the over combination of beauty, longevity and durability that asphalt singles have. They are also a lot easier to install and require less routine maintenance that metal and concrete require. Call 262-747-0799 today to speak to one of our roofing specialists!
For roofing in Walworth County Wisconsin, call Absolute DKI at 262-747-0799.