Mold Removal Company
Get the job done right the first time
262-747-0799
---
Certified Mold Removal Company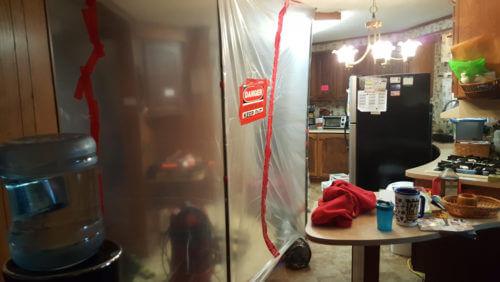 It is so important to call an experienced mold remediation company when you've discovered mold growing in your residential or commercial property, and the mold experts at Absolute DKI are the team you need! Our years of experience, training, and top of the line mold removal equipment allows remediation for nearly any mold contamination, and we can take care of all of your mold damage cleanup and removal needs.
Swift action is key once mold has been discovered. Absolute DKI has a stellar history of rapid response times and fast, efficient mold damage removal and cleanup services. Absolute DKI cures your home or office of mold infestation. Whatever the cause of growth, we specialize in mold cleanup to restore your home to its previous condition.
We do this through a proven process that includes:
Water Damage Cleanup & Removal
Structural Drying
Mold Removal
Sanitation
Restoration
For a full-service mold removal company, call Absolute DKI at 262-747-0799.