Fire And Smoke Damage Restoration
---
Fire And Smoke Damage Restoration Services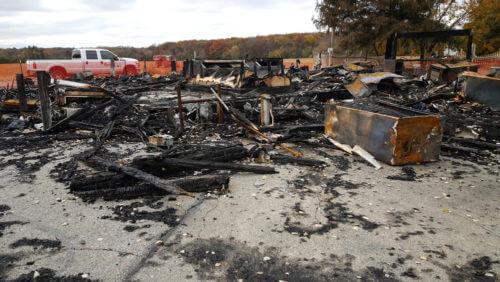 House or building fires, no matter the size, leave behind damage and smoky residue. Burn damage can crawl up walls and scorch flooring, and smoke can leave upholstery, carpet, and other surfaces gray and dull.
It can be difficult to deal with fire damage on your own, but you don't have to. At Absolute DKI, we provide superior restoration services to erase fire damage altogether, leaving your home or business clean and appealing.
Take Advantage of Our Expertise
We have the equipment and skills to effectively clean and restore any fire damaged areas, and our team provides thorough, careful service for optimum results. Depending on the extent of the damage, we can completely restore your belongings and furniture, clean up your walls and flooring, or rebuild damaged portions of your home or business.
For every building, we strive to preserve as much of the original structure as possible and perform only minimal demolition. Using modern techniques and precise processes, we'll remove only what is necessary and make lasting repairs for a like-new appearance.
For fire and smoke damage restoration, call Absolute DKI at 262-747-0799.