Emergency Disaster Restoration in Kenosha County Wisconsin
Talk to a live person, day or night
262-747-0799
---
What Emergency Disaster Restoration in Kenosha County Wisconsin Means to Us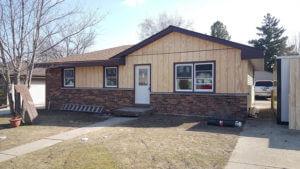 Absolute DKI has the specialists who know what to do in an emergency. Our mitigation expertise will help reduce the severity of the damage, and shorten the amount of time your home or office life is disrupted.
Absolute DKI has been chosen by some of the nation's top insurance carriers, becoming a leader and innovator in disaster mitigation, restoration, and reconstruction. Our experience serving the insurance industry has allowed us to understand and meet their special needs.
We are dedicated to fast response, contacting the insured within 30 minutes of loss notification, and being on-site within 4-6 hours. The reason our disaster restoration services are so invaluable is because we are like handymen trained in tragedy.
Absolute DKI specializes in all types of natural mishap, big or small. We are here to help salvage your home from ruin.
For emergency disaster restoration in Kenosha County Wisconsin, call Absolute DKI 855-766-6513.